OfficeEssentials Referenceware Library
OfficeEssentials™ from Books24x7®: Ideal for Any Desktop User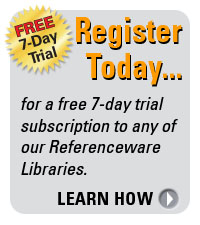 CBT Campus' OfficeEssentials™, a Referenceware® collection from Books24x7®, offers corporate knowledge workers access to a premium collection covering popular software and graphic programs commonly found in today's business. With books from such popular book series as For Dummies, Step by Step and No Experience Required, OfficeEssentials consists of practical, 'how-to-content in easy-to understand language without technical jargon. OfficeEssentials is the first line of support for everyday questions and problems that interrupt daily workflow.
OfficeEssentials from Books24x7, focusing on the most common desktop applications, covers Microsoft's Office from '97 to 2010, Adobe's Photoshop, and PC basics such as using browsers, settings, and printers. Desktop users can find instruction for and answers to questions about common applications:
Get complete information on Microsoft Office & Microsoft Windows XP
Become familiar with the features of Microsoft Office 2010
Learn how a Personal Digital Assistant can help keep you organized
Consult a computer dictionary to understand technical jargon
Understand the tricks of Microsoft PowerPoint to create great presentations
Find out everything you need to know about Adobe Photoshop
Clarify the nuances of existing software features
Reduce the learning curve on new programs and applications
Get quick answers to application questions that halt productivity
Reduce the impact on technical support staff by finding answers quickly and independently
Gain access to the complete text of thousands of best-in-class books for the price of just a few!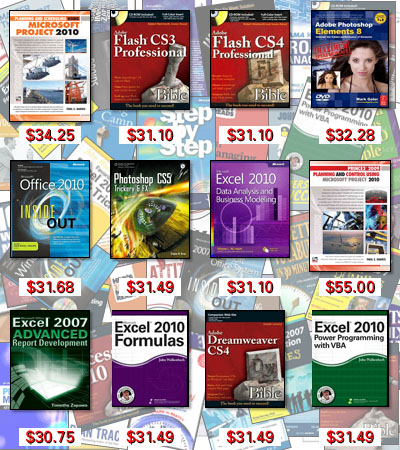 Using the OfficeEssentials™ collection from Books24x7, you'll find Quick and Accurate Answers to All Your Microsoft Office Questions!
Topics in OfficeEssentials:
Microsoft Office 98, 2000, XP, 2003, 2007 and 2010 including Word, Excel, PowerPoint, Access and Outlook
Microsoft Windows 98, 2000, XP, 2003, 2007 and 2010
Microsoft FrontPage
Adobe Photoshop, Illustrator, and other graphics applications
Lotus Notes
Microsoft Project
Browsers and the Internet
And many more!
TIMELY, COMPREHENSIVE CONTENT
Thousands of titles are included in CBT Campus' OfficeEssentials from Books24x7 - and these titles are added to on a monthly basis! Plus, the new book alert feature included in OfficeEssentials ensures that you know when new information has been added. This allows us to consistently provide content that is timely, comprehensive, up-to-date and informative.